Alan Smithey is a natural craftsman who excels at home building. Working mostly by himself, he gives his full attention to every detail of a project before moving on to the next task. His work varies from manufacture of house logs and log siding to the construction of turn-key log homes, almost single-handedly! He has built log homes, frame homes, post-and-beam construction, pole-barn construction, garages, remodeling, additions, and everything in between. He has shipped his products nationwide and built homes all over Missouri and into nearby states.
Alan is currently taking on projects within one hour of home base near Stockton, Missouri. He would consider building a log home shell for you or your contractor to finish, frame construction, post-and-beam, garages, pole barns, replacing existing siding with log siding, small additions and remodeling... within one hour of home.
Please contact us to ask about our availability. We are currently booked a couple months out. We do not "hold spots" on our calendar without a signed contract.

Alan and Debbie
HOW WE STARTED
In 1985 Alan was hired as a carpenter/laborer for Chuck Duren, a builder in Arrow Rock, Missouri, who was venturing into building custom log homes. Alan was 19 years old and felt he was destined to become a carpenter. He married Debbie (the boss' daughter!) in 1990. She had been working on construction sites since she was old enough to make a sandwich and pack the lunch bag for her dad! They have been happily married ever since and have 3 children and 8 grandchildren! While home-schooling their kids, Alan and Debbie brought kids and schoolbooks to the jobsite as they traveled around Missouri and nearby states building custom log homes. The kids traveled the continental United States on deliveries, learning about geography, states and history along the way!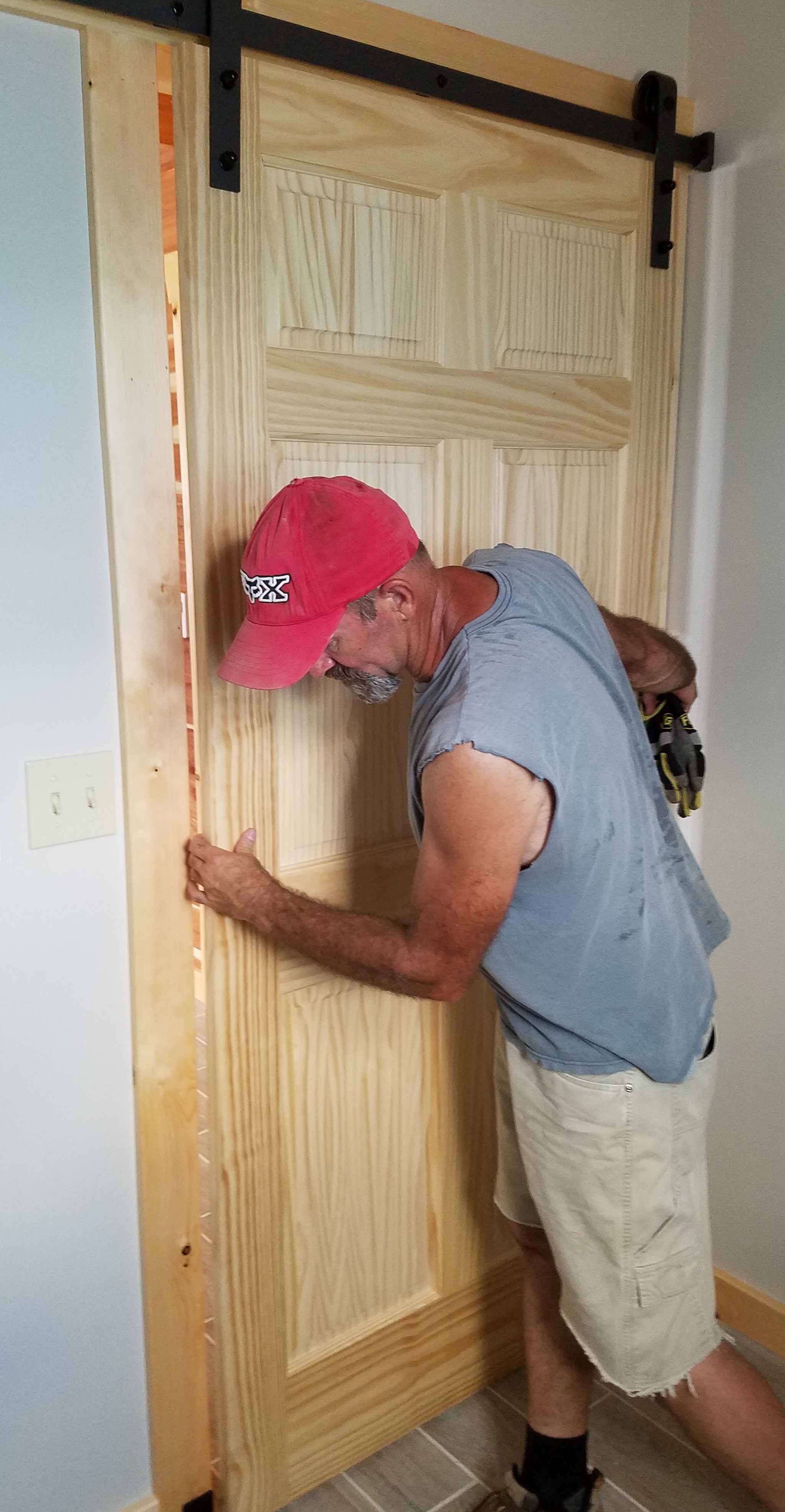 Alan installing barn door.

This is how our clients feel when they move into their new home!

Koda, Kyan and Alan building our shop building in 2017.

Ky working on the Steele home, 2018.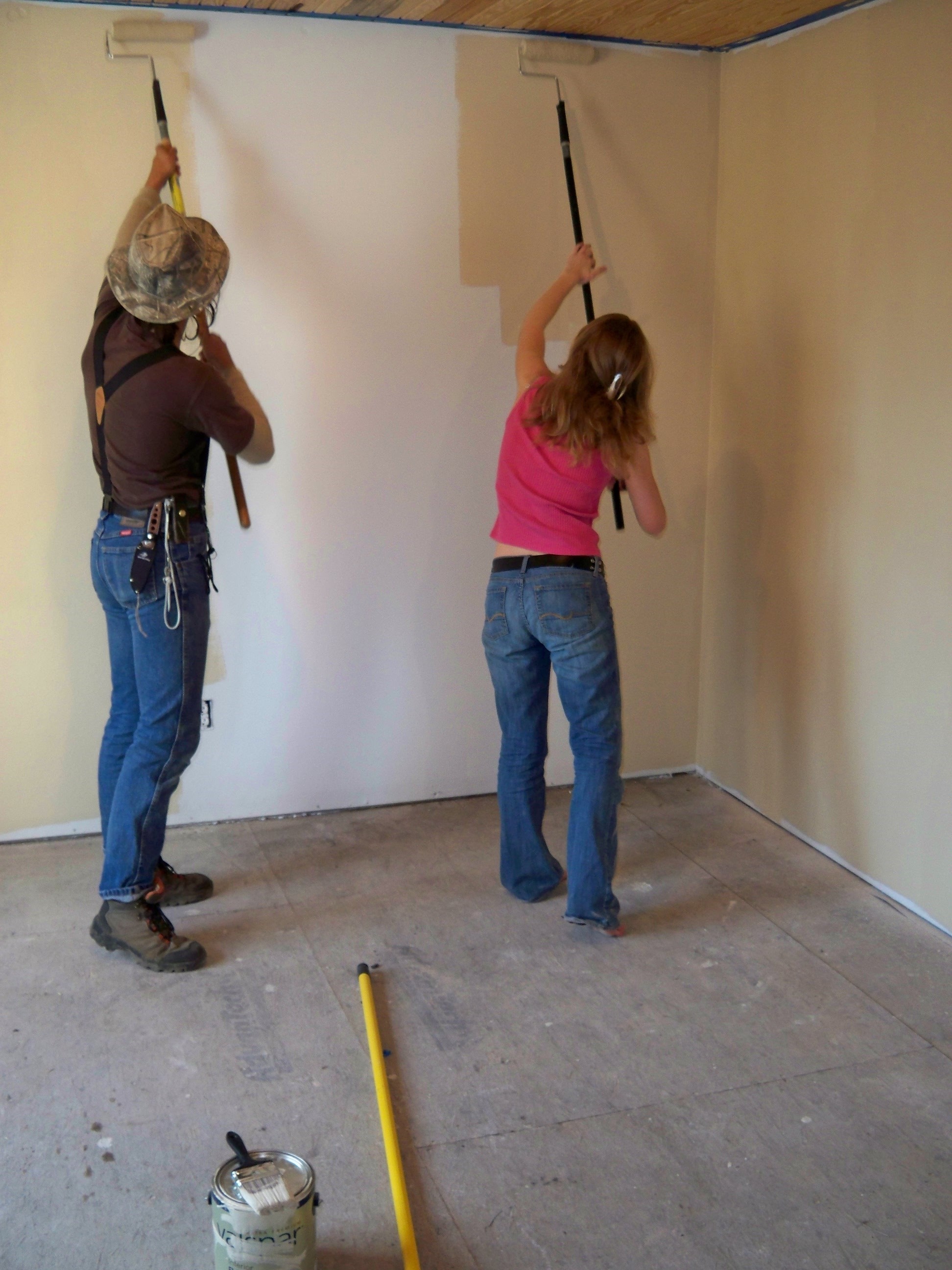 Koda and Kalee painting McClain home, 2010.

Kalee cutting siding for Alan, 2010.